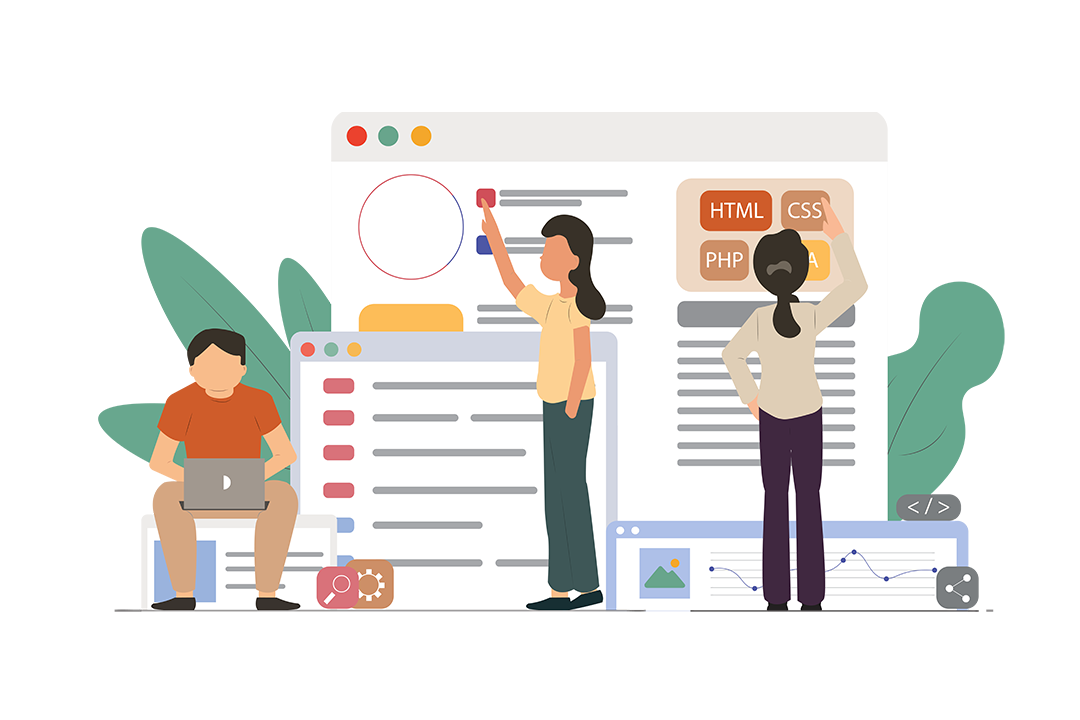 Affordable

Pay

Monthly

Website

Management

Plans
For your Local Business, Small Business, Personal Brand or Start-up…
Your website will be secured and updated by us.
For your piece of mind, we are pleased to set up an ongoing maintenance contract or simply offer sporadic assistance.
Get started now
See our pricing
Have professionals handle your website, ready to assist with any adjustments you require.
We like to think that the design and build of your website is just the start of your journey with us, despite the fact that many businesses build a website and then leave it to sit there. We offer website administration services to keep your website current with the expansion of your company.
We provide straightforward website maintenance solutions to help your company as it expands, whether we designed your website or you had it built somewhere else.
Our website administration packages are perfect for everything from basic upkeep and security from online dangers to adjustments and updates for an existing website.
Our support and maintenance services provide you the freedom to add new features and have updates made quickly and efficiently while also allowing you to relax knowing a team of experts is taking care of your website.
Get

professional

oversight

and

assistance

for

your

WordPress

website.
You'll adore the way we maintain websites. Even if we didn't build your website, we still want to make your life as simple as possible and help you make the most of it!
Hosting
Hosting from the UK at lightning speeds that pleases your clients
Security
Strong security measures to protect your website
Updates
Updates to WordPress core and plugins to keep your website functioning
Changes
A time frame for making any necessary changes
Why

choose

us

for

Website

Management
UK Based Team
Since all of our employees are based in Portsmouth, you may reach them quickly throughout regular business hours.
Responsive
Our systems were created to simplify your life. Simply send an email to our help address, and a member of our staff will respond to you within four business hours.
WordPress Experts
Since we've been using WordPress for more than 8 years, we can handle any complexity in your requirements.
Proactive
We don't just wait around till you ask us to do something. Proactively, our team of professionals will suggest new features for your website.
Website management you can trust
Keep

business

the

main

focus
Tailored website management plans for your businesses needs
Tweak and Changes
All are management plans include our website tweaking and content changes service.
Website Backups
Weekly and monthly backups of your website content and data, including databases.
We manage a range of clients websites
Affordable website managements plans for any business website
Basic
£
29.99
/per month
3, 6 & 12 Month Contracts
Plugin/Theme & Security Updates
Recommended
£
49.99
/per month
3, 6 & 12 Month Contracts
Plugin/Theme & Security Updates
Website & Database Backups
Monthly Website & SEO Report
Popular
Custom
Get a plan to suit your business needs
Plugin/Theme & Security Updates
Website & Database Backups
Website Optimisation
We fully optimise your websites performance to it's maximum potential, depending on your websites hosting provider.
Plugin Updates
All your websites backend plugins & extensions are updated to the latest version for enhanced website security.
SEO Optimisation
We enhance your websites chances of being found and ranked on search engines such as Google & Bing.
Content Changes
We'll manage your websites content and layout changes for you, just tell us your requirements and we'll do the rest.
Monthly Reports
We send you a website report at the end of each month, from website performance stats to SEO statistics depending on your package.
Dedicated Support
Here to help you when you need us the most, via phone, email & support tickets.
Get your website managed today!
Take the hassle out of managing your website and focus on your main business needs!