Our work is a testament to our expertise. It speaks aloud in respect of e-commerce, web and mobile application, SEO, Google ad words and email marketing, branding and social media marketing. It demonstrates the caliber of value achieved for businesses like yours. See our latest work, from Website Design to Logo Design.
NOTICE: Please be advised this page is being actively updated and some work may not be added yet. Please check back in a few days time
HelloStuff Marketplace App Development
Multivendor Marketplace
The new eBay alternative marketplace! Back to how it used to be
Buy & Sell via the app
Ability to buy and sell items via the app!
Download on App Store
Download on Google Play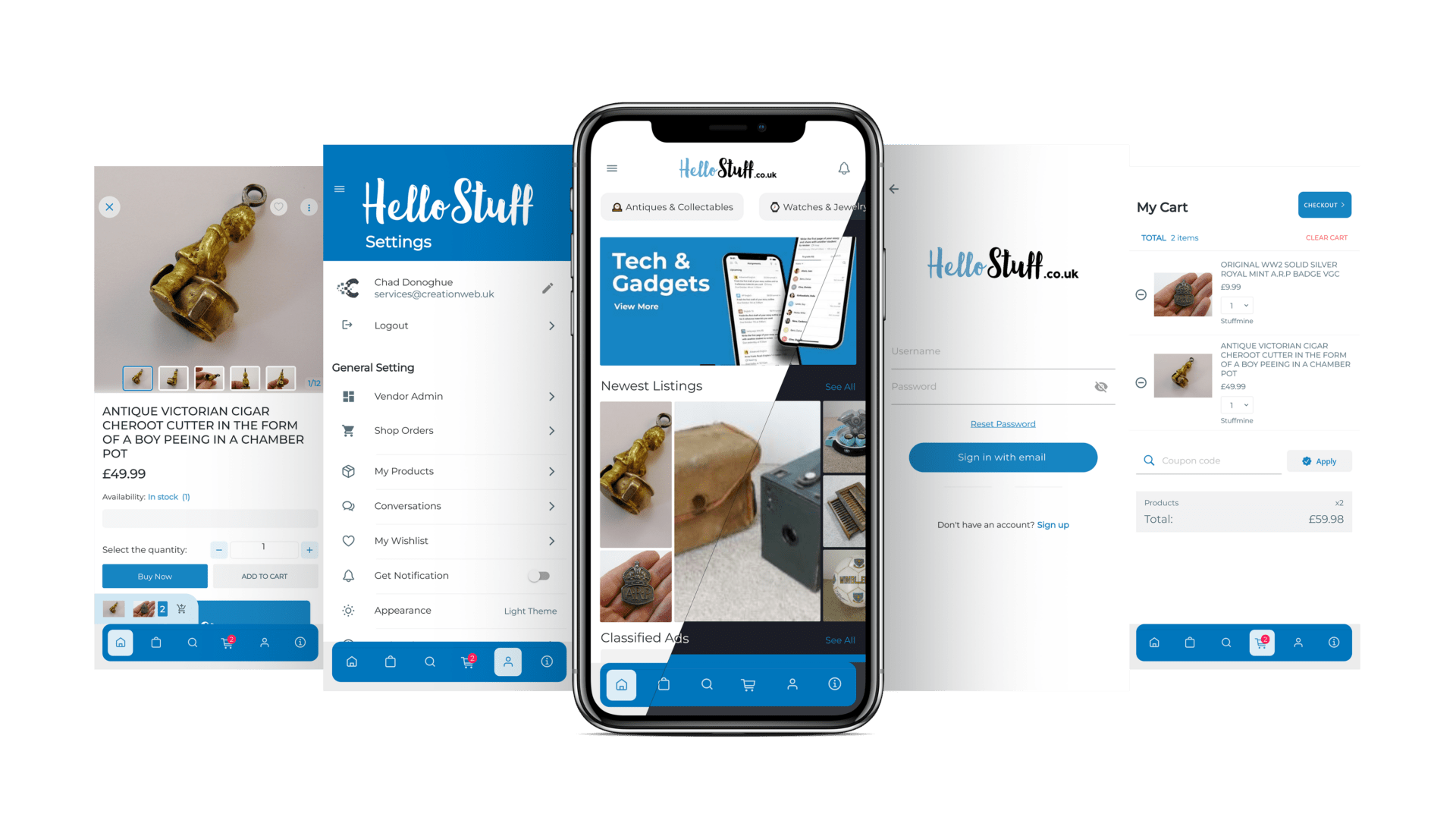 Powerhouse Coaching App Development
Weight Loss Online Coaching
Powerhouse Coaching is a brand new, and revolutionary approach to weight loss, which offers one of the most comprehensive weight loss systems, ever to be created. Which will help you to take back control of your body, mind and life.
Access your membership
The app allows all members to download and access their subscription via the app
Coming Soon to App Store
Download on Google Play